MENU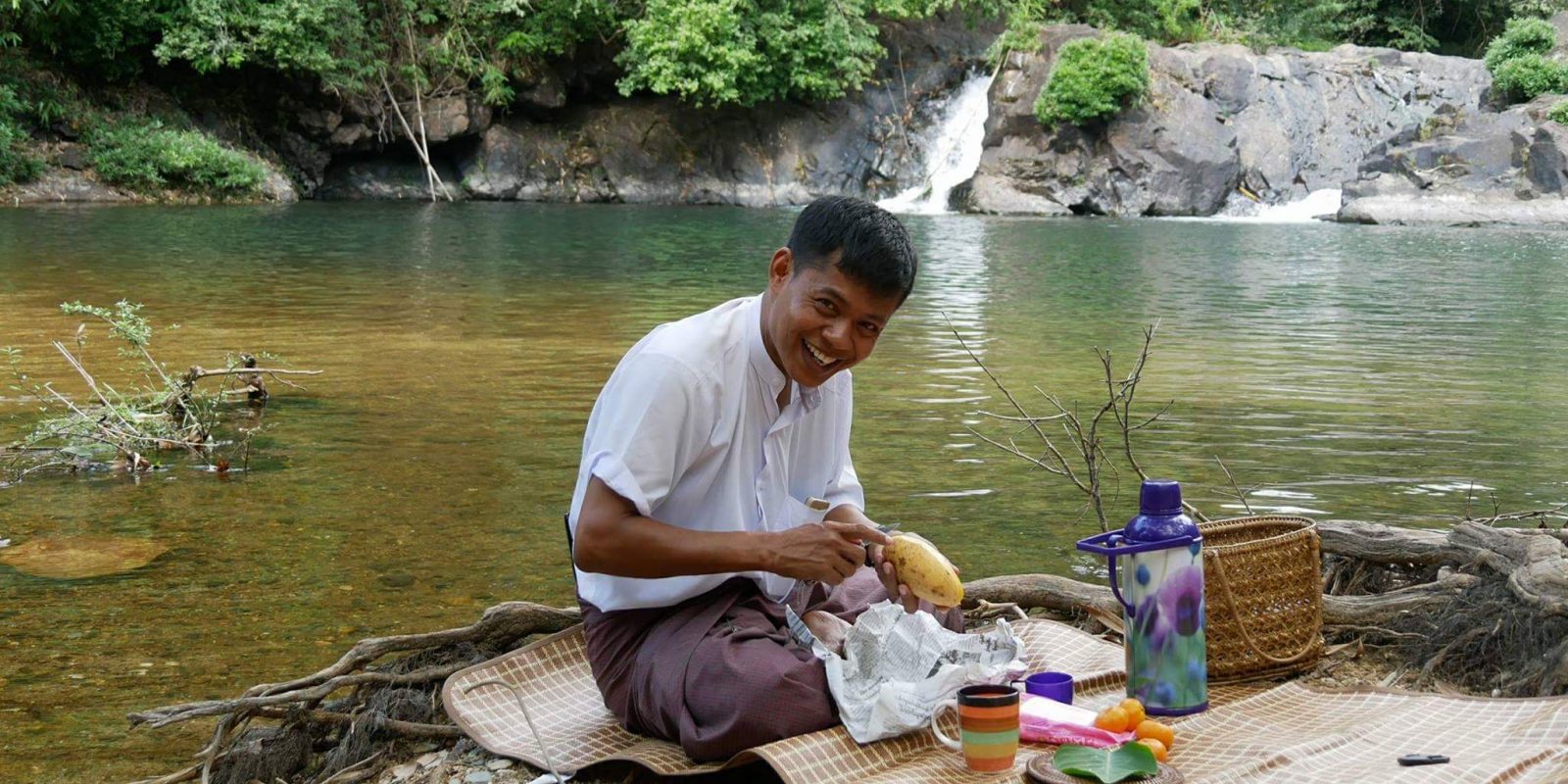 SAM THE MAN
Sam the Man
Thein Htaik, aka 'Sam the Man', entered tourism by accident. Jobless and despondent in the small port town of Dawei in 2005, a chance encounter with a couple of tourists (a rare thing in Dawei at that time) led to him becoming the town's first tour guide. Lacking an official license, he posed as an 'English-speaking taxi driver', while his name and contact details were steadily and stealthily passed on along the travellers' grape vine.
That same year Thein Htaik founded 'Easy Travel Dawei', and under the eyes of cautious and snooping authorities he continued to take adventurous travellers to the handful of places around Dawei that foreigners were then allowed to visit. His nickname was 'Sam', which was morphed into 'Sam the Man!' by one rambunctious client. With his antennae ever attuned to marketing opportunities, 'Sam the Man' soon became an alternative brand name, and has stuck ever since.
From a humble start, Sam has gone on to dominate Trip Advisor's ranking' in Dawei. His broad knowledge of the area, zestful character, and commitment to sustainable tourism (rooted in a passion for the people and environment of the region) has made him a well known and much loved face in the world of Myanmar Tourism.
In the garden of Dawei's first boutique hotel, Sampan sat down with Sam to speak about the time when there was only one hotel in Dawei, and ask how he envisaged the development of his town as it becomes more firmly rooted on the travellers' trail.